To bring magic and joy through art expression and human connection.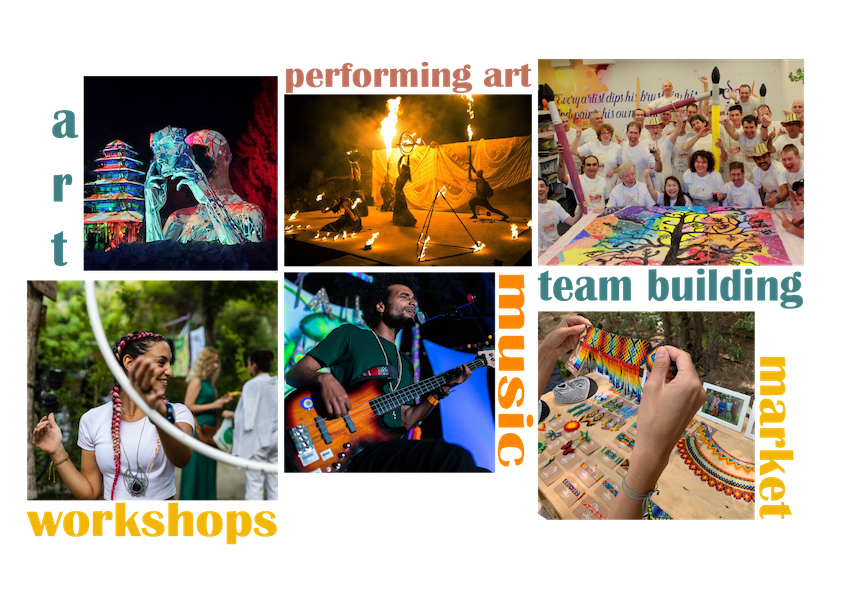 We bring entertainment to events and team building programs to corporate cultures.
Original art installations, performing arts, workshops, talks, and complementary services to bring your event to full completion.
Talent Management
A one-hour energizer for a team of 60 or a four hour session for your team of five, our workshops are as flexible as workshops can get.
Corporate Training
Community Festival
At our core, we love bringing humans together to play, express, and share through
open day of workshops, talks, open stage, and performances.