---
We are the talent hub for; Entertainment, Team Building, and Art Installations.
Whatever you need to add color to your gatherings, events, or workspace, we got it!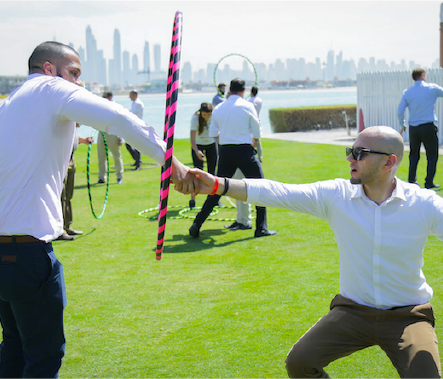 We offer a wide range of training programs and fun workshops for team growth & bonding to create a healthier workspace environment.
Team Building
---
We offer original performing arts, public art installations, workshops, staff management services to bring your event to full completion.
Entertainment
---
Entertainment that feeds your soul.
Our core values are Play, Expression, and Human Connection.

---

A snippet of the talent
Our drive is to create transformative experiences by converging unique dynamics of Art.
Art, a universal language that has the power to bring people in full connection, regardless of labels, race, & beliefs.
---
Our Community Festival
We host a yearly community festival, a conscious festival, filled with workshops, real talks, open stage performances, and marketplace to bring people together in an environment of growth filled with human connection and play.